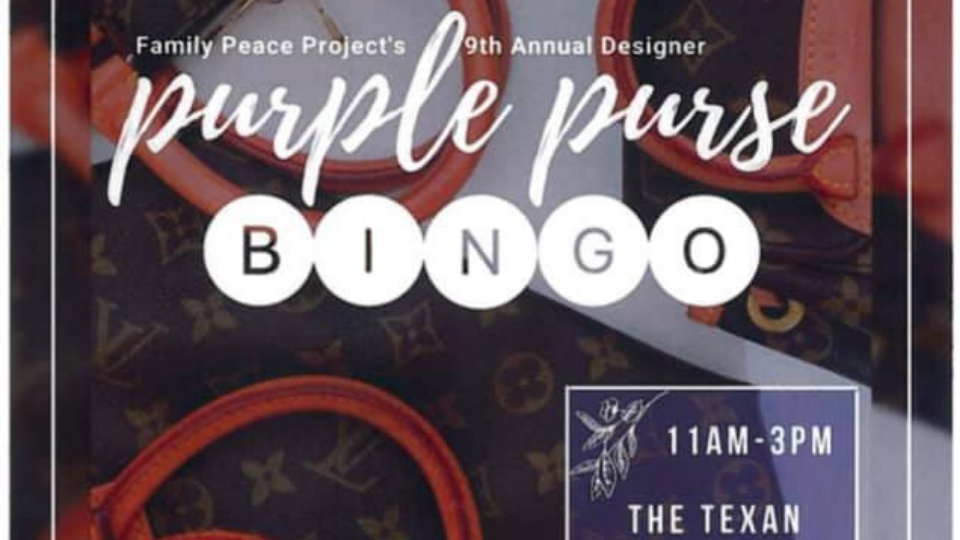 Time This event has already ended!
Date: Oct 16, 2021
Time: 11:00 am - 3:00 pm
The event will be on October 16th, 2021 at The Texan here in Athens, Texas.
Several ways you can purchase tickets is through pick up at our office, or boutiques/stores in town.
Our tickets are $50.00 each.
What do you get with the $50.00 ticket for the event?
•Your food
•10 Bingo Cards
•5 raffle tickets
All proceeds of this event will go towards helping Victims of Domestic.
The locations of Businesses that have our tickets to sell are:
•Kathy's Boutique in Athens, Texas
•Jana's Boutique in Athens, Texas
•Reigning Jewels in Athens, Texas
Or if you would like to purchase tickets online you can do so by going to our website linked below .
A little guide to purchase the tickets online on our website:
Click on the 3 lines located at the top right corner of your screen and click where it says purple purse tickets.
**Disclaimer**
When purchasing tickets, you are only able to purchase one ticket at a time, we apologize for the inconvenience, but you can still purchase tickets through the businesses mentioned above .