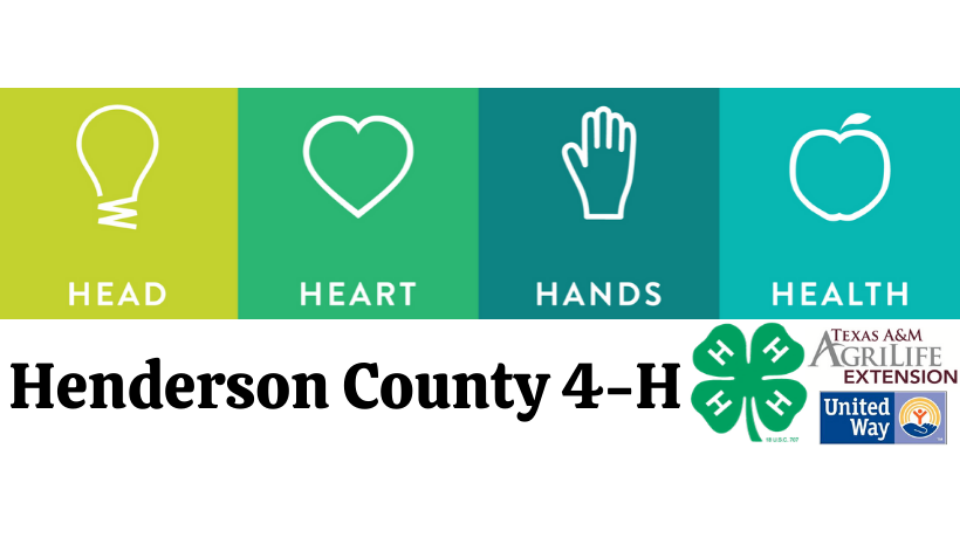 Time This event has already ended!
Date: Sep 7, 2021
Time: 6:00 pm - 7:30 pm
Your Invited to attend the 2021 Henderson County 4-H Open House at The Texan (209 East Tyler St). Come and learn what 4-H can offer you! It is open to the public and free to attend. We hope to see you there!
For more information, contact Texas A&M Agrilife Extension at 903-675-6130 or email henderson-tx@tamu.edu