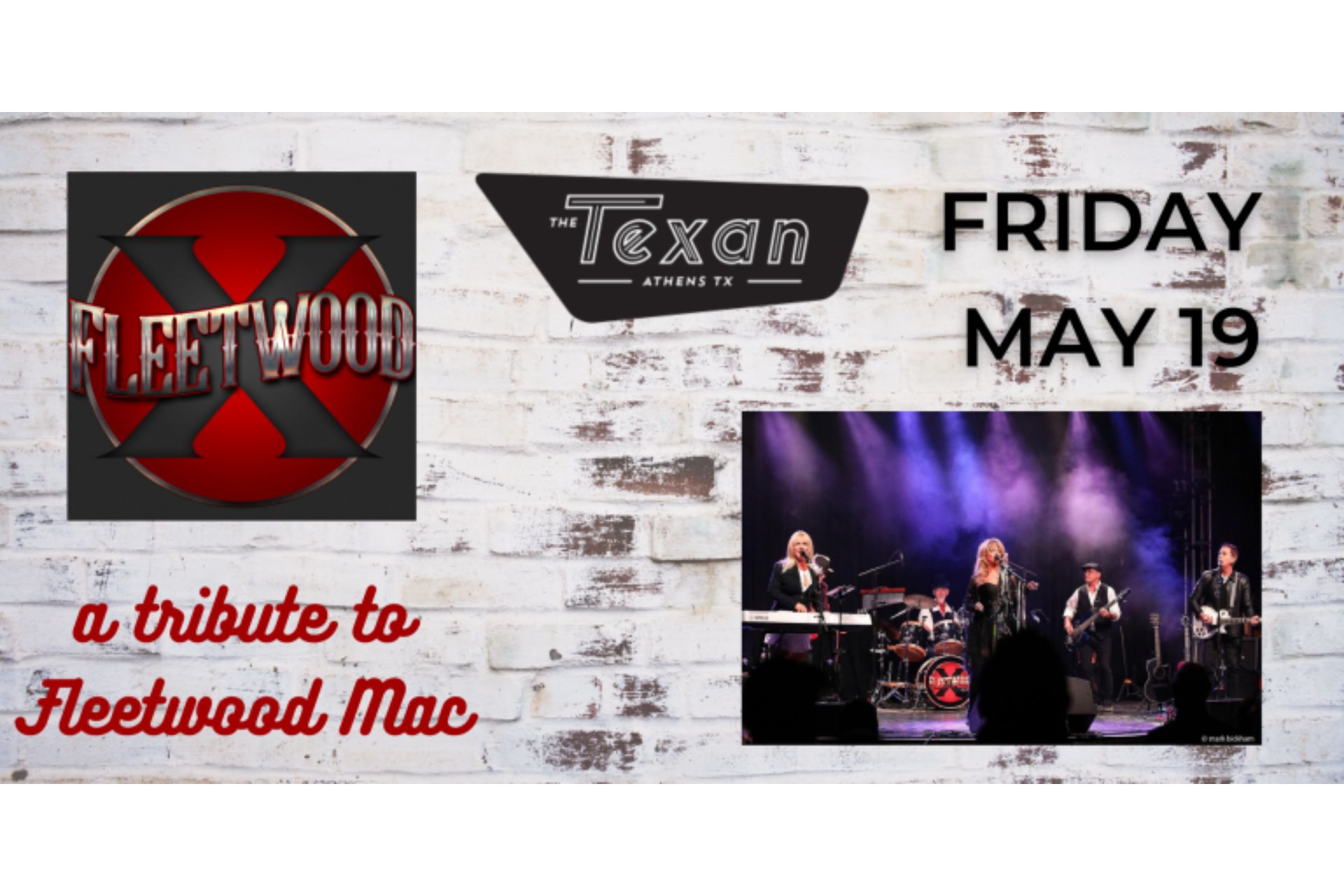 Time This event has already ended!
Date: May 19, 2023
Time: 6:30 pm - 11:00 pm
Fleetwood X, a tribute to Fleetwood Mac, will perform live at The Texan in Athens on Friday, May 19. The event will start at 7:30 p.m., and doors open at 6:30 p.m. Smoky B Barbecue will be available on-site for dinner, and a full bar will be available for purchase. CCB Events and Forte Entertainment present this event, and tickets cost between $20 and $50. Minors under the age of 14 must be accompanied by a parent or legal guardian.

Get tickets here.