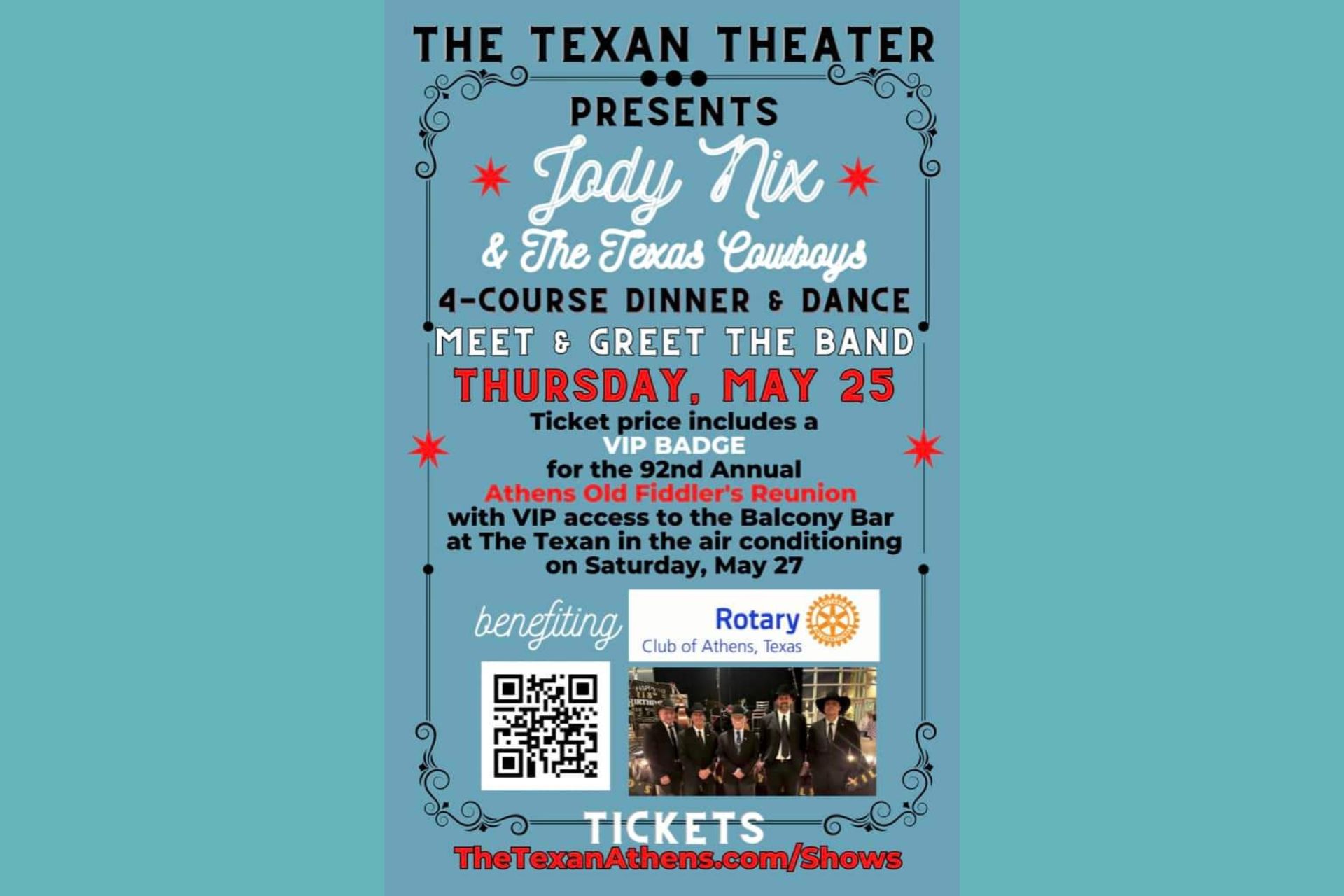 Time This event has already ended!
Date: May 25, 2023
Time: 6:30 pm - 9:00 pm
The Texan Theater is presenting a four-course dinner and dance event featuring Jody Nix & The Texas Cowboys, with the opportunity to meet and greet the band on Thursday, May 25. Ticket price includes a VIP badge for the 92nd Annual Athens Old Fiddler's Reunion with VIP access to the Balcony Bar at The Texan on Saturday, May 27.

The dinner and concert benefits the Rotary Club of Athens. Tickets can be purchased here.