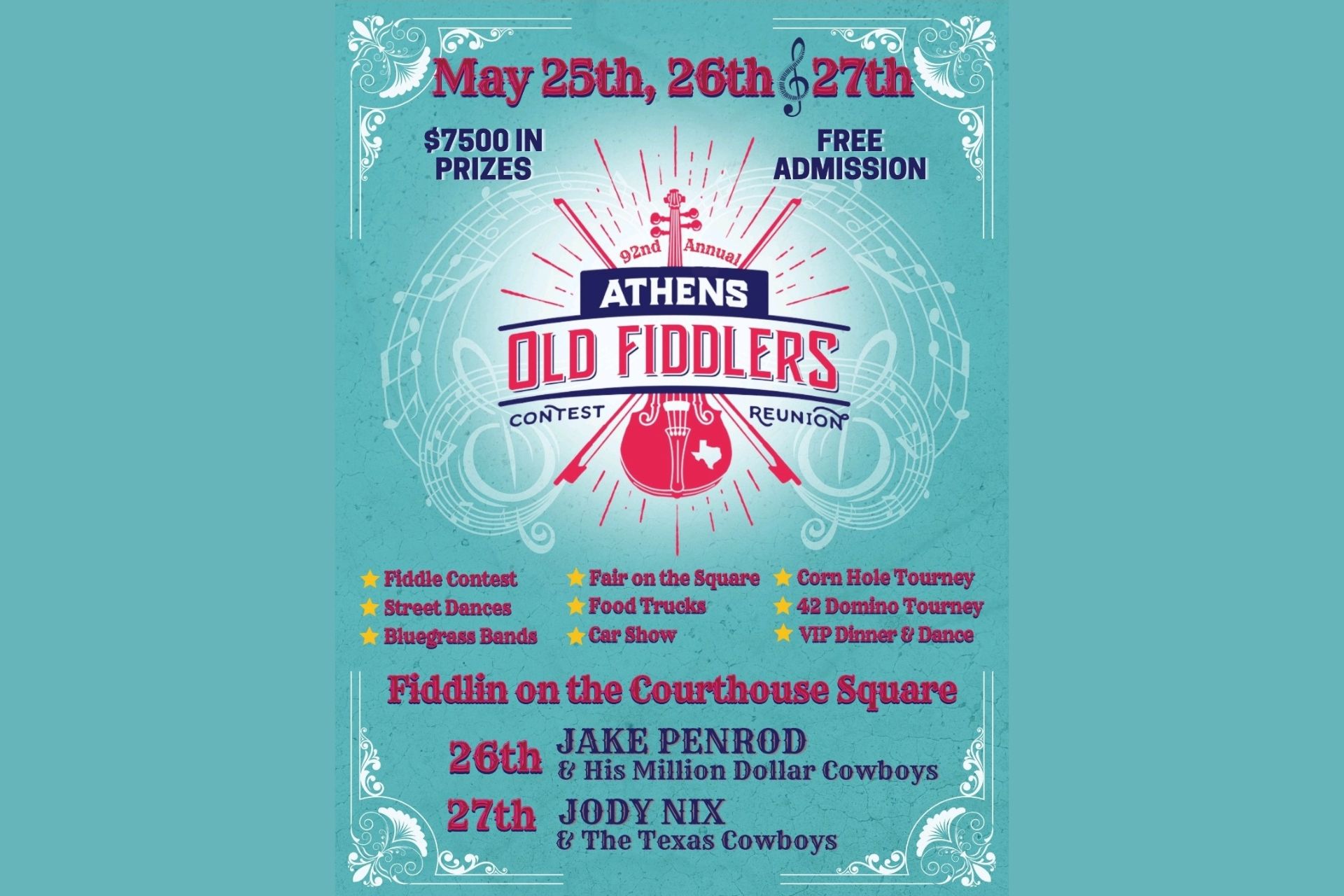 Time This event has already ended!
Date: May 25, 2023 - May 27, 2023
Time: All Day
The Athens Old Fiddlers Reunion is scheduled for May 25, 26, and 27.

It's a great chance for people to come together and enjoy a variety of activities, including the 92nd annual fiddle contest, street dances, food trucks, and a 42 domino tournament.

On Thursday night, Jody Nix & The Texas Cowboys will headline a dinner and dance at The Texan. Ticket price includes a VIP badge for the 92nd Annual Athens Old Fiddler's Reunion with VIP access to the Balcony Bar at The Texan on Saturday, May 27. Tickets can be purchased here.

Friday night, visitors can enjoy music from Jake Penrod and his Million Dollar Cowboys in front of the Courthouse.

The fiddlers will take center stage Saturday for the 92nd annual fiddle contest with $7,500 in prizes on the line. Afterward, Jody Nix & The Texas Cowboys will be back on the main stage for a street dance.

The event is not just about music, but also about community, as people come together to celebrate and enjoy the festivities. So, if you have a love for fiddling or are just looking for some good old-fashioned fun, check out the Athens Old Fiddlers Contest and Reunion.